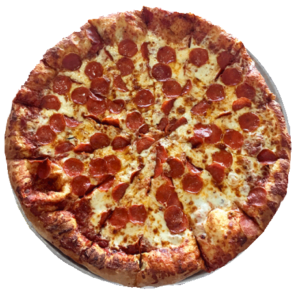 Vincenzo's Granada Hills offers the best pizza in the Santa Clarita Valley. Come in today and try our large pepperoni pizza special. Get a large pepper pizza for the price of a medium for dinner tonight! You won't find a better deal anywhere else!
If you're trying to figure out what to eat for dinner tonight, look no further than Vincenzo's Granada Hills! We make the best pizzas in the valley and use only the highest quality ingredients. Get better tasting pizza at a price you'll love.
Vincenzo's Pizza – serving customers the best pizza in Santa Fernando Valley since 1979

Feeding The Entire Family Doesn't Have To Cost You An Arm & A Leg.
Vincenzo's Has Your Family Covered Tonight! Order The Family Meal Deal Online or For Pickup! Eat Well & Affordably Tonight!
Vincenzo's Granada Hills Balboa Blvd. Has The Best Pizza in SFV. Eat A Delicious Meal With High-Quality Ingredients at an affordable price only at Vincenzo's Granada Hills.
"Perfect sauce to cheese ratio for us. Fresh garlic and pepperoni have the right "crunchiness " not to mention being cooked perfectly".

Pamper Yourself Tonight And Place your Order Online With Vincenzo's Granada Hills! Scan the QR code with your phones camera to Order Now Or Click Here.