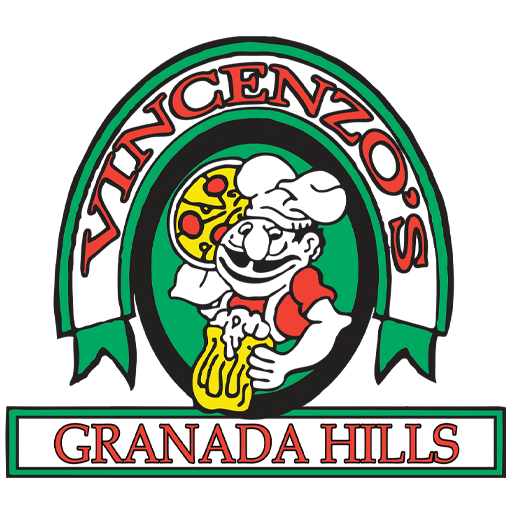 Why Vincenzo's? FIVE STAR PIZZA in SoCal
When Europe was in shambles during the aftermath of World War 2, Vince Chianese, like many immigrants came to America looking for a better life! They crossed the Atlantic, ending up on the east coast and bringing with them their amazing recipes passed down for generations. This is why the best Italian food has always been on the east coast. And, No it's not the water, but in the original recipes they brought with them. In 1950 Vince opened his first restaurant in Pittsburgh, PA using the family's true Napoli Dough Recipe!
In1979 Vincenzo's opened in Newhall… We are one of the only true east coast pizzas in the west! For 40 years people come from near and far to eat our authentic Italian pizza recipe that traditionally has been found in Pennsylvania, New York, Connecticut, or Chicago. We are considered by many as the best pizza on the West Coast!
Visit our Original Restaurant: 24504 1/2 Lyons Ave. Newhall, CA 91321 and our other location: 11045 Balboa Blvd, Granada Hills, CA 91344
Come try what many Pizza Lovers call the #1 pizza in California.
Impasto d'Oro (We've Got the Gold). Are you a Vincenzian?
Seriously the best pizza in town. Came to order in person and the owner came to my table to ask me what I wanted to drink and said it was on him. I've never had as good customer service as I have here. Everyone is so nice and the slices are HUGE! Hands down the best place.
Thanks, Gabriel
I Was craving pizza today and am always trying new places. My friend and I met there today because it was the halfway point between our houses. Sooo glad we did, the pizza is fantastic! Plenty of toppings, great flavor, yummy!!! Will definitely be coming back!
Thanks, Nancey
Craving pizza after a Graduation ceremony and it was raining out, decided to stop in at Vincenzo's and glad we did. The owner and team were great, gave us free water and Pepsi with our to go order. Took it home and there was barely anything left. The pizza's, wings and salad were delicious! Thank you, Paul for great customer service! 🙂
Thanks, Debra